ab aeterno (2017, ed. 2022) Installation view at the solo show Palimpsesto, Solar dos Zagallos, Almada (PT), 2022.
wood stick, wood wheel, iron hanger, stone, clay bowl, light, variable dimensions.

+
ab aeterno: of all eternity; always

This project is an installation composed of several sets of objects and small light sources installed in a dark room. The objects are like props left after a scene — one that could have taken place at any point in History, or maybe even after its end. The light is therefore a dramatic light, like that which illuminates an object alone on stage.
Exhibition text (Palimpsesto, 2022) by Beatriz Coelho (PT)︎︎︎
Palimpsesto︎︎︎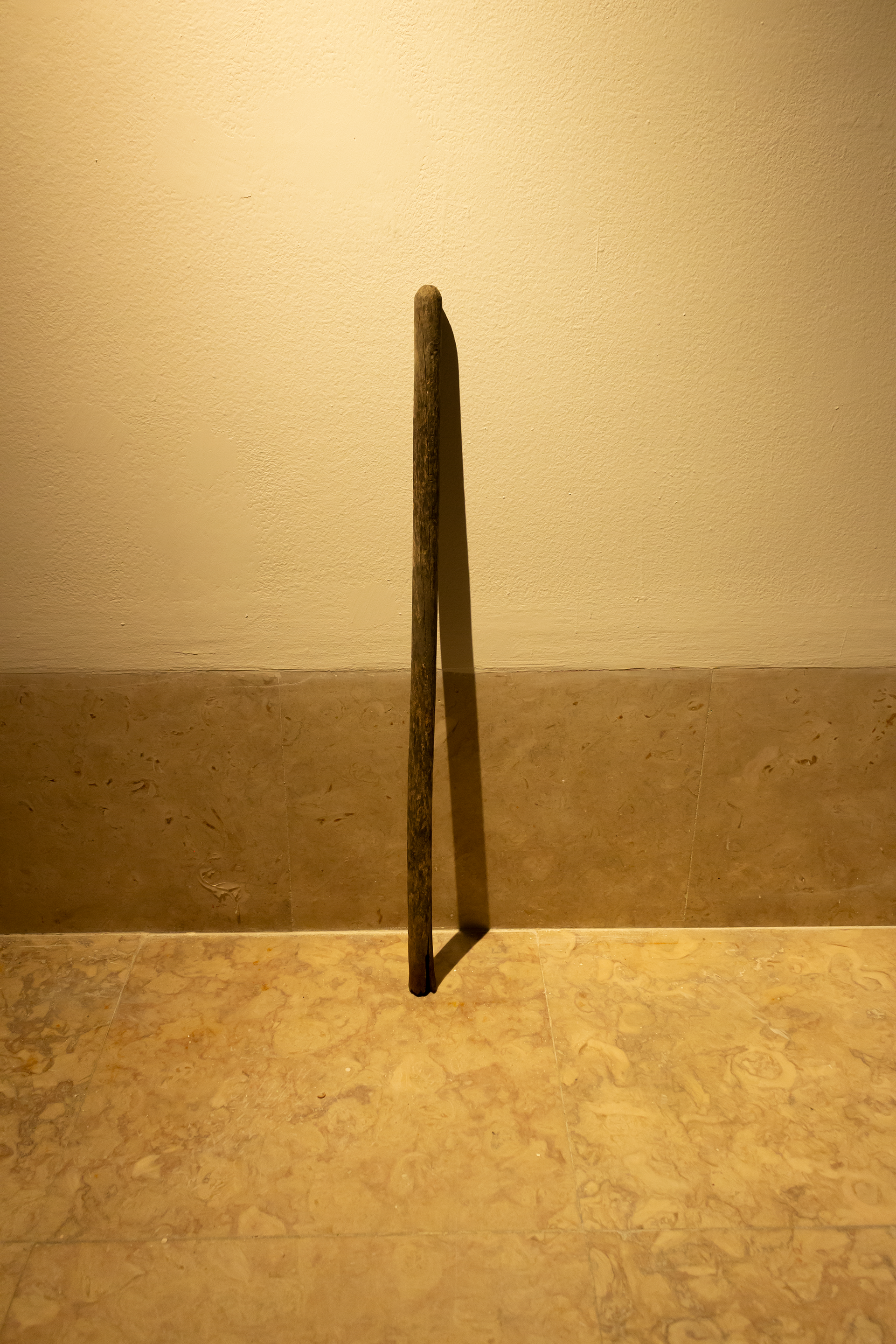 ab aeterno,
2017, ed. 2022. Details at the solo show
Palimpsesto
, Solar dos Zagallos, Almada (PT), 2022.
Wood stick, wood wheel, iron hanger, stone, clay bowl, light, variable dimensions.