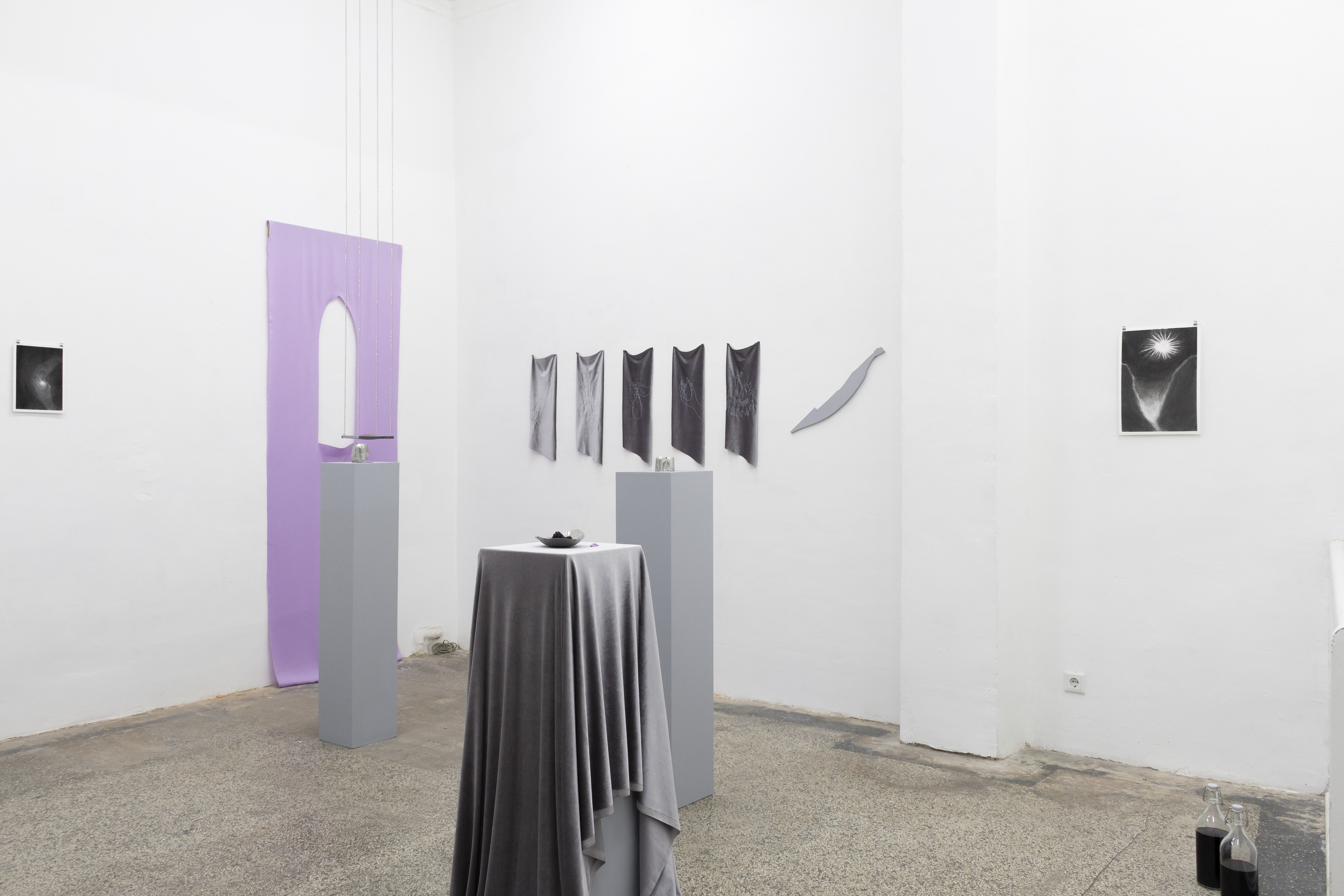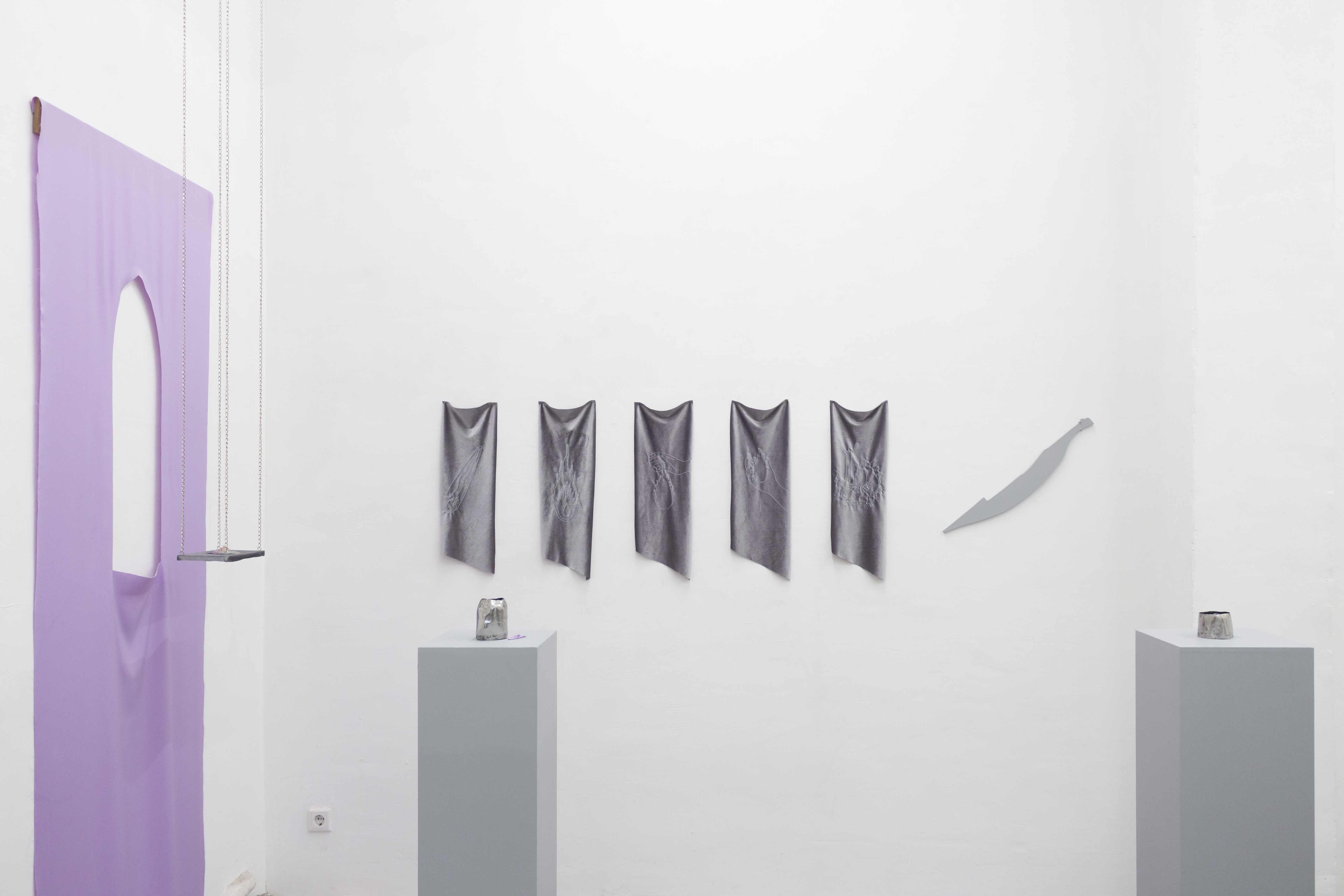 Sideros, 2022/—. Installation view at solo show Broken Gateway to the Impossible, curated by Judith Hofer at Hinterconti, Hamburg (DE), 2023.
room installation: wood, fabric, drawn stainless steel, metal chains, glass bottles, flower petals, berries, water, wine, dimensions variable
+
My ongoing project, Sideros, is an installation consisting predominantly of plinths withholding drawn metal vessels, containing berries, water and wine, presented in a setting that may allude to an altar or a place of worship. Through the inclusion of edible materials, the project invites the public to eat and drink from the containers as they share stories and experiences. It thus speaks about coming together, about sharing, about telling stories, and how this act can be considered the beginning of civilisation.



Exhibition Text by Judith Hofer︎︎︎





Sideros, 2022/—. detail views at solo show Broken Gateway to the Impossible, Hinterconti, Hamburg (DE), 2023.
room installation: wood, fabric, drawn stainless steel, metal chains, glass bottles, flower petals, berries, water, wine, dimensions variable
Salomé Lopes' works invoke a certain feeling of an anticipation, right before you find the answer to a question. The moment in between, when you think you found the key to a secret, but haven't unlocked it yet. Like a found object from faraway times or spheres, might hold all the information to understanding - if we were only able to read it.


Excerpt from the
Exhibition Text by Judith Hofer︎︎︎
︎
Untitled series, 2022/23, embroidery on fabric, ca. 60x23 cm



1-5, Untitled, 2022, charcoal on paper, 29,7 x 21 cm
Untitled, 2022, charcoal on paper, 42 x 29,7 cm




Untitled, 2022, wood, ca. 9 x 60 cm

Untitled, 2023, clay, flower petals, ca. 9 x 76 cm